Despite being ranked just outside the top ten (11th) headed into last season, no one expected the Virginia Cavaliers to be anywhere near as good as 2018-19's national championship team. Ty Jerome, De'Andre Hunter, and Kyle Guy were never going to be easy to replace and they weren't.
A Resilient Season
The Cavaliers' program was already known for its slow tempo and low scoring affairs, but this reached another level last season. Virginia had three consecutive games in which it failed to reach 50 points, and although the team won two of these (48-45 over Arizona State & 46-26 over Maine), its loss was an ugly one (69-40 vs. Purdue).
This December 4th defeat was only Virginia's first of the season, but there were plenty more struggles to come. The Cavaliers lost four of five in ACC play, and following its January 20th loss to N.C. State. At that point was surely on the outside looking in of the NCAA Tournament.
Tony Bennet's squad showed remarkable resilience, however. It didn't turn into an offensive juggernaut, but the Cavaliers found ways to win. Virginia finished the year 11-1, highlighted by a 52-50 home victory over Duke.
Virginia was projected to earn roughly a 7-seed when the season came to a halt and would have been a team that no one would have wanted to face in March. Although the Cavaliers didn't get the chance to carry their momentum further, the program should have a formidable squad again this season.
A Promising Season To Come?
The team loses key contributors in Mamadi Diakite and Braxton Key but returns Kihei Clark, Jay Huff, and uber-talented Marquette transfer Sam Hauser. Tomas Woldetensae will look to build on his solid shooting in the second half of the season, Casey Morsell should show improvement in his sophomore year and 38th-ranked recruit Jabri Abdur-Rahim could provide a boost as well. Preseason rankings are far from gospel, but Virginia is generally regarded as a top-five team headed into 2020-21. The four below preseason rankings (CBS, ESPN, Yahoo, NCAA) only had seven different teams ranked in the top five and Virginia was tied with Iowa for the 4th-best average.
Despite the Cavaliers' strong finish last season, however, the team only finished 234th offensively in KenPom (42nd overall). In its 11-1 stretch to close the season, it only managed to score over one point per possession in three of the twelve games. Even if Virginia can maintain a top-five defense, which it had in six of the last seven seasons (1st in 2019-20), its offense will have to improve significantly for the team to be a true contender.
Hauser, who scored 14.9 points on 40.2% 3-point shooting his last collegiate season, should provide a major boost to a squad that only shot a 311th-best 30.3% from downtown. For Virginia to become the offensive team it needs to be, however, arguably no player's performance will be more important than that of Kihei Clark's.
Kihei Clark's Struggles Inside-The-Arc
With few options to turn to offensively, the 5-9 Clark was forced to carry a significant offensive load last season, posting the team's 2nd-highest usage rate behind Diakite. He took 9.3 shots per game, no other returning player attempted more than 6.4. Although Hauser and others should help the cause offensively, Clark, the team's primary ball-handler, will likely be relied on heavily again…and he'll have to be better.
That's not to say Clark, a stingy defender, was miserable on the offensive end. The guard averaged 10.8 points and 5.9 assists, more than doubling his marks from his freshman season (4.8, 2.6). He also shot 37.5% from three (up from 34.1), hit 87.6 percent from the line (up from 82.5%), AND hit some clutch shots late in games.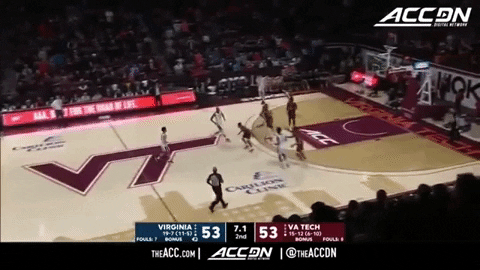 Clark was far from an efficient offensive player, however, shooting an ugly 37.5% on his 6.1 two-point field goal attempts per game. Per sports-reference, only four returning players 1) shot <= 37.5% on 2-pointers, 2) attempted at least 6.1 two's per contest, and 3) played at least 20 games last season.
Only five players met this criterion in 2018-19 (including Georgetown's James Akinjo), and only seven did so in 2017-18 (including Syracuse's Oshae Brissett, California's Don Coleman, and DePaul's Eli Cain). Six, seven, and ten players met this unfortunate trifecta in 2016-17, 2015-16, and 2014-15 respectively.
Clark's poor shooting inside the arc wasn't driven by an abundance of bricked mid-range jumpers either. His inability to convert at the rim (only 42.3% per hoop-math) was the biggest issue. Saint Peter's, the worst team at the rim last season at 47.7%, was still more efficient than Clark individually. For reference, it's worth looking at the other six teams receiving top-five rankings. Below, see the returning contributors from these squads that shot the worst at the rim last season. Only Iowa and Kansas return a worse performer at the rim, and neither Conor McCaffrey nor Christian Braun will be counted on nearly as much as Clark.
Baylor: Matthew Mayer – 51.4%
Gonzaga: Corey Kispert – 56.4%
Villanova: Justin Moore – 50.0%
Iowa: Conor McCaffrey – 41.7%
Kansas: Christian Braun – 43.9%
Creighton: Mitch Ballock – 54.5%
While Clark's struggles at the rim drove his 2-point inefficiency, it's worth emphasizing that he wasn't good anywhere inside the arc. He only hit 30.1% of his 2-point jumpers, and only seven teams shot a worse percentage on these shots (Nebraska worst at 25.6%).
Given that the junior is only 5-9 and far from an explosive athlete, it's not overly surprising that he's had some struggles around the basket. Clark had a hard time finishing over defenders and got his fair share of shots blocked as a result. This forced him to settle for some difficult floaters.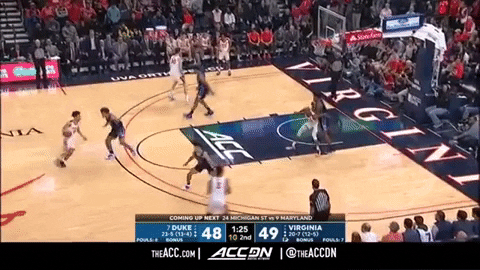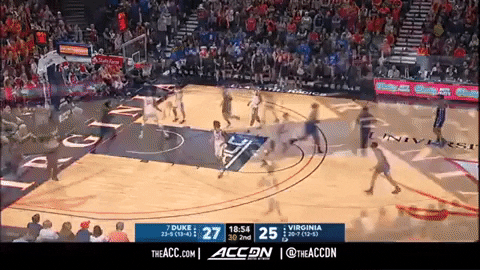 How Can Clark Improve?
Clark's limited size and athleticism will make it difficult for him to ever be a super-efficient scorer inside the arc, but it's possible for him to be much better than he was last season. First, while floaters can be challenging, Clark will have to take (and make) these on occasion. They will allow him to avoid opposing rim protectors and get shots off with some cushion. Hopefully, he's improved his floater in the offseason.
Clark can also use a hook shot of sorts, something Michigan's Zaire Simpson utilized with significant success. The Virginia guard has flashed his own version of this shot to get the ball over defenders, but the key will be whether he can make these with any consistency.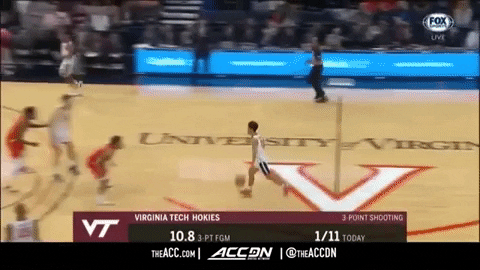 Along with Clark and Sam Hauser, 7-1 Jay Huff will be counted on quite a bit offensively as well. Given Clark's passing acumen and Huff's ability to both roll to the basket and pick and pop for threes, the duo should pose a formidable pick-and-roll combination. When Huff pops to the 3-point line, his shooting (35.1% last season) should make his defender hesitant to stray too far from him to corral the ball-handler (Clark).
Below, it's Diakite that sets the pick and pops to the mid-range. Diakite's defender is hesitant to leave him, and Clark effectively utilizes a hesitation dribble to freeze the defender before darting to the basket. Clark can take advantage of Huff's spacing in a similar fashion when he's the screener. If Huff's defender helps on Clark's drives, this should provide open 3-point attempts for the big man.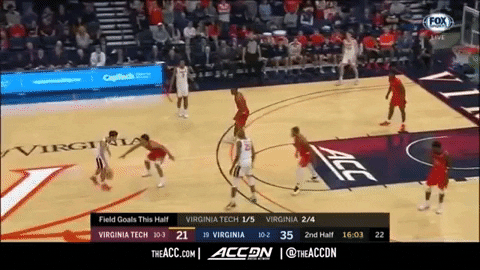 At times, rather than trying to finish in the paint, dishing off to a teammate will be the more prudent option. Below, Clark does a good job of taking his time, probing, drawing defenders, and ultimately feeding Braxton Key for the finish. This sort of patience will be required, especially against stronger interior defenses that make it difficult for him to score.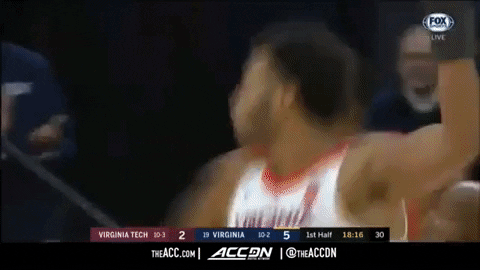 Conclusion
Even if Kihei Clark doesn't take a significant step forward, Virginia will surely be better than the 234th it finished offensively last season. The additions of Hauser (transfer) and Abdur-Rahim (freshman), along with the expected improvement from Huff, Morsell, and Woldetensae should prove valuable.
But as the lead ball-handler for the offense, Clark will have to be solid offensively. He's already made strides as a 3-point shooter and a playmaker, but as discussed, he'll have to improve his efficiency inside the arc. If there is a marginal improvement to his floater and hook shots, Virginia finds ways to get him seams to the basket (like the pick-and-roll action with Huff) and he doesn't force these shots when they aren't there (finding teammates instead), there is plenty of reason to expect improvement.
Clark was forced to carry a heavy offensive load last season, and on the whole, he fared well and improved over the course of the year. I wouldn't bet against him finding a way to be substantially better in 2020-21.
(Credit to KenPom, hoop-math, and sport-reference for statistics and ACC Digital Network for GIFS)